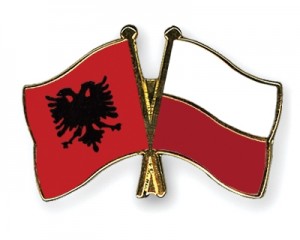 Tags:
albania property
,
Albania Property For Sale
,
Albania Real Estate
,
Albanian Property
,
albanian real estate
,
buy property in albania
Albania's Minister of Foreign Affairs received the Ambassador of Poland, Mr.. Marek Jeziorski this week.
The Minister praised the excellent relations between the two countries, the implementation of high-level visits and those expected to be developed in the future, and expressed confidence in the expansion of relations in areas of mutual interest such as economy, trade, tourism, etc.. Mr. Bumci highlighting the fact that Albania and Poland have had two representatives of world proportions, Pope John Paul II and Mother Teresa, and their relationship is a fundamental basis of our friendship.
Also, during the meeting noted Poland's support for the Euro-Atlantic integration of our country. Bumci Minister stressed that the country's European integration remains our major objective and the government was fully committed to fulfill all the obligations laid down by the EU.
Poland Ambassador praised the level of bilateral cooperation and Polish side expressed willingness to further strengthen this cooperation. He also praised the significant progress achieved in Albania towards European integration reforms and assured the support that Poland will continue to provide Albania in the future.